Neha`s Naturally - Indian #EthnicFood for the #Festive Season - #Rakshabandhan and #Janamashtmai
August 01st 2020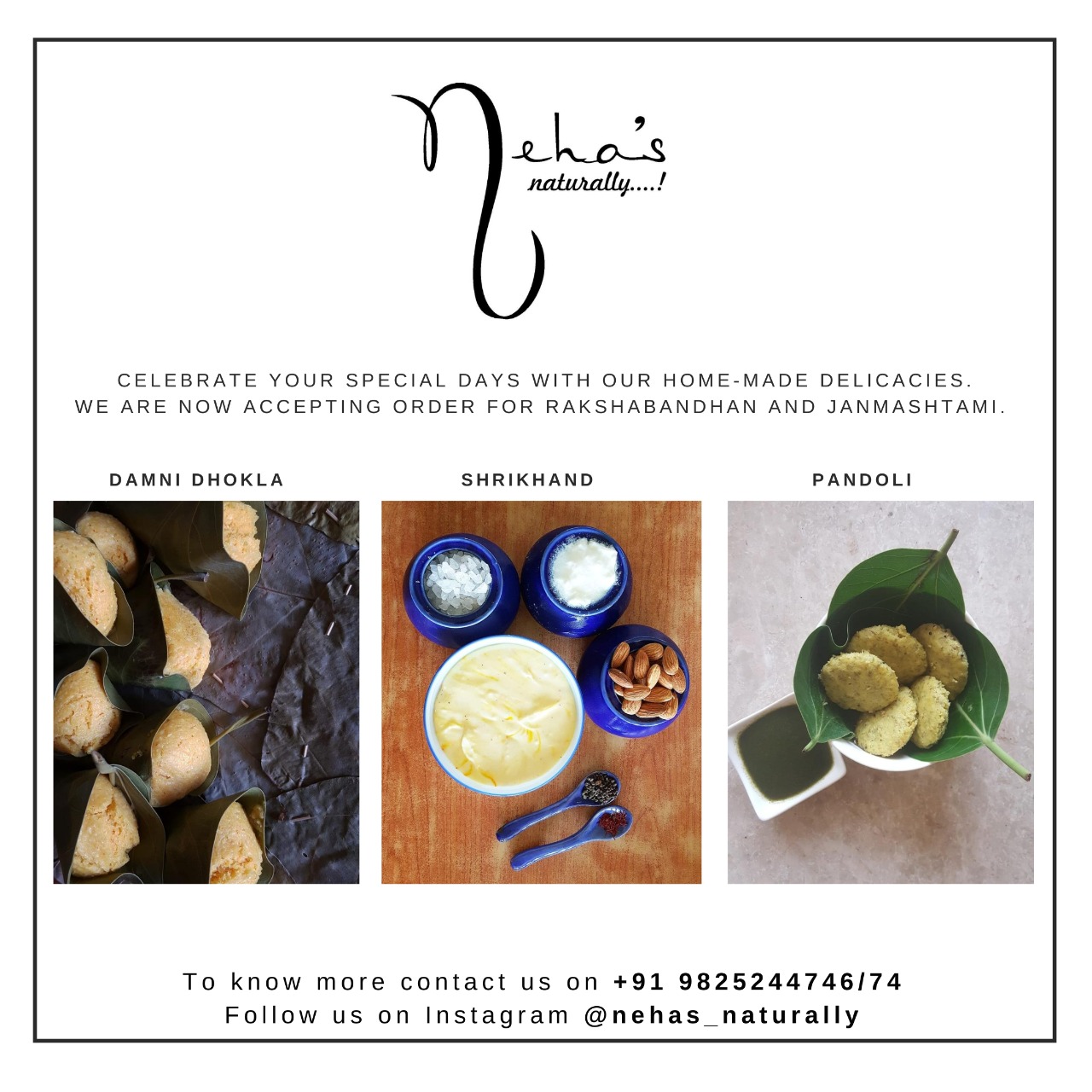 We all enjoy a good tea time snack and a healthy homemade meal every now and then.
Neha's Natually is lookingn forwas to server delicious homemade snacks mde with natural ingredients and a whole lot of love.
Enjoy traditional Pandoli, Shrikhand, Damni Dhokla etc.
We are taking orders for Rakshabandhan and Janmashtmi.
Pre-book your order.