Ecofriendly & High Filtering Capacity Material for Cotton / Hosiery Mask.
May 16th 2020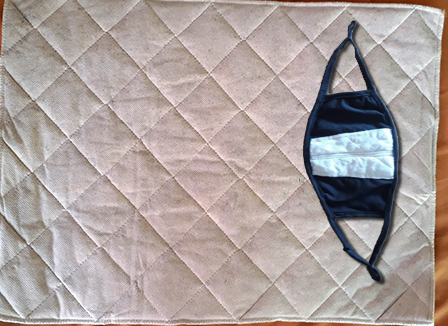 Due its Engineered structure of Nano Cellulose and Cotton fibers, bacteria, virus, pollen, polluted particle trapped in 3F Nano Filter. Thus the Filtring capacity of general purpose common mask increased by 5 to 7 Times.
3F Nano Filter can be fused besides Masks in Curtains , Upholstery , Linens etc. Due to It's Nano structure which provide surface area to get which , 3 F Nano Filter is widely used in Air Conditioner and additional HVAC system to get healthy air.
3F Nano filter can be modified with requirement of additional anti viral and anti bacterial treatment for desired application on demand.
3F has 3 number of Fs -
- Filtering (Efficient)
- Fitting (Easily fitted due its flexibility)
- Fashion ( Quotes / Designs/ Emojis can printed on it)
(Online ordering module is under test, prices are for indication only)